As part of a contract with my team at Idea2Form, I did the research, prototyping, and user experience design for the Grunin Foundation's website redesign.

The Grunin Foundation is a respected family foundation that dedicates supports art, healthcare, and economic development in the Central Jersey Shore.


The Challenge


The Grunin Foundation's previous brand and web presence was traditional and no longer reflected how the Grunin family saw their work, their role in their community, and their forward-thinking views on philanthropy.


The Solution
My user research informed the site's usability strategy and my team's other deliverables
Using interviews with key end user audiences, I made personas and set up a desired user journey that informed all of my team members' work, including brand and video production
I created wireframes for the Grunin Foundation site that connected key information
I wireframed the website in all screen sizes, prototyping distinct interactions when needed, to share with the client, give the developers clear direction, and set up for integration with the Grunin Foundation brand redesign.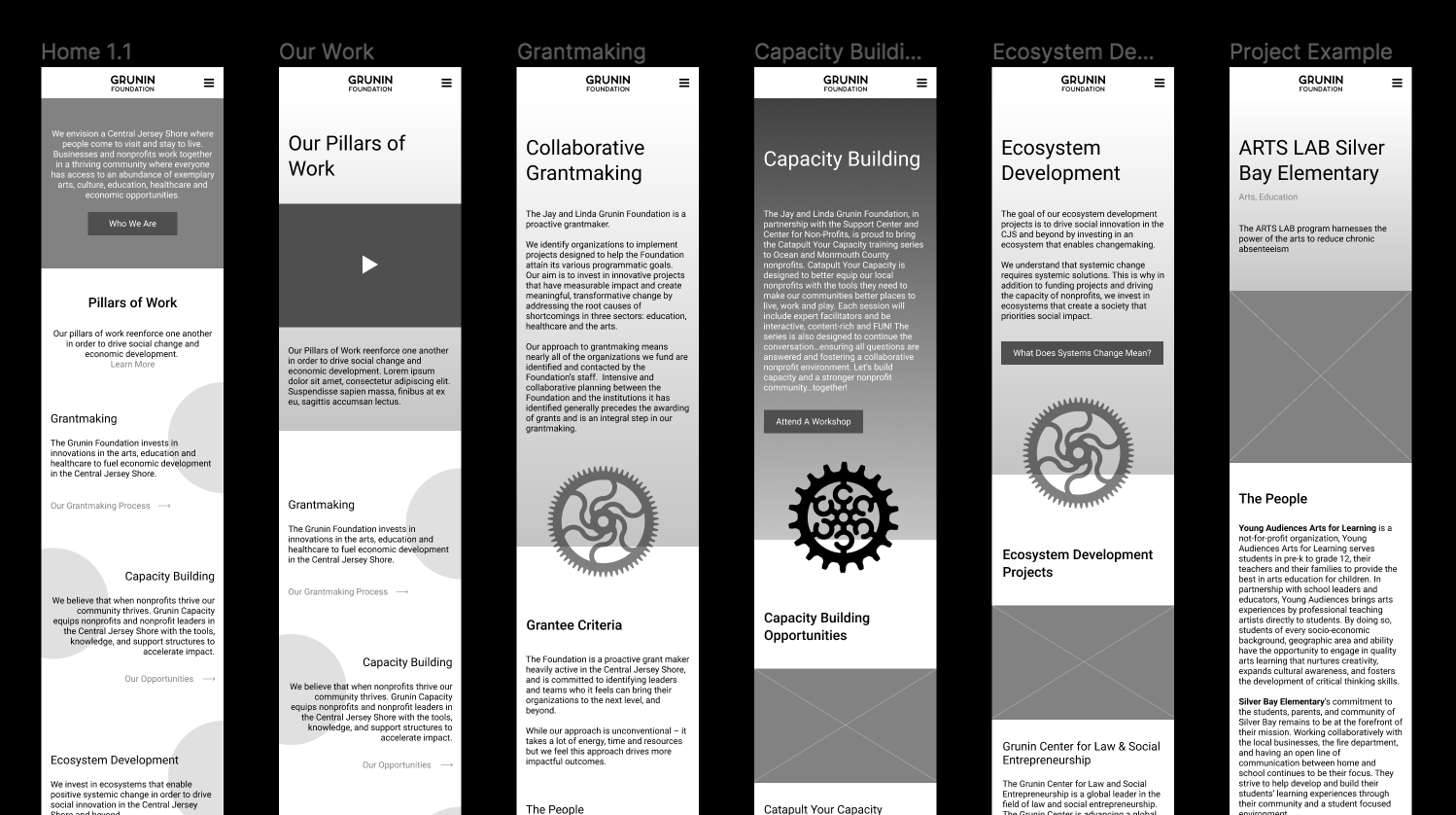 I supported my team taking the visual design through development to testing and launch

Collaborating closely with developers and responding to client feedback, I led my team through debugging, user acceptance testing, and launch.